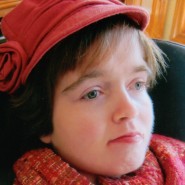 It is with gratitude for the supporters of our Foundation and excitement for the future that we are thrilled to pass on news from Michelle Berg, Vice President, Patient Advocacy for Abeona Therapeutics.
April 23, 2018
We start out this week with some very positive news regarding our ABO-102 approach for mucopolysaccharidosis type IIIA (MPS IIIA). Please see the full press release. (Link available at the bottom of this page.) In short, ABO-102 has received the first Regenerative Medicine Advanced Therapy (RMAT) Designation granted to a directly delivered gene therapy. This designation is quite new, having been part of the 21st Century Cures Act, and is intended to move forward potential therapies that have demonstrated clinical benefit for diseases that are serious or life-threatening. We are grateful for the opportunity to have additional interactions with the FDA as we progress the clinical research.
As described in Section 3033 of the 21st Century Cures Act, a drug is eligible for regenerative medicine advanced therapy (RMAT) designation if:
The drug is a regenerative medicine therapy, which is defined as a cell therapy, therapeutic tissue engineering product, human cell and tissue product, or any combination product using such therapies or products, except for those regulated solely under Section 361 of the Public Health Service Act and part 1271 of Title 21, Code of Federal Regulations;
The drug is intended to treat, modify, reverse, or cure a serious or life-threatening disease or condition; and
Preliminary clinical evidence indicates that the drug has the potential to address unmet medical needs for such disease or condition
This RMAT Designation, expansion of our team of experts, and build-out of our commercial manufacturing facility, The Elisa Linton Center for Rare Disease Therapies, continue to demonstrate our desire to bring about significant change to this devastating disease. We are making progress!
February 8, 2018
We are also pleased to be able to share about our clinical progress for ABO-102, an ongoing global Phase 1/2 clinical study investigating AAV delivery of the SGSH gene via a single intravenous injection. To date, 10 study participants have been enrolled across our three sites in the US, Spain and Australia. As a reminder, we began this safety study with the lowest dose in a cohort or group of three individuals, transitioning to the second cohort or mid-level dose with an additional three participants, and the remainder and all going forward have or will receive the highest dose level as cohort 3. Because we are enrolling in a serial manner, the information and data coming in follows in this same manner. This means that we still must wait for more information to come available for cohort 3; something we look forward to reporting out when available.
I'll have you read through the details in the press release but will summarize as follows:
– Continued demonstration of tolerability and safety
– Sustained reduction of glycosaminoglycans, specifically heparan sulfate, as measured in the cerebral spinal fluid and urine.
– Reduction of the liver volumes as measured by MRI
– Encouraging results from neurocognitive assessments
Lastly, we have received allowance by the FDA to adjust the enrollment age to 6 months and older. This important change allows for the possibility of what we have all long hoped to have the opportunity to accomplish, understanding the results from early intervention of the disease prior to significant accumulation of the GAG's.
February 7, 2018
Late last year we shared that we had initiated enrollment for the Phase 1/2 clinical trial for ABO-101, an investigational gene therapy approach for children impacted by MPS IIIB, Sanfilippo syndrome Type 3. This again, is focused primarily on understanding and demonstrating the safety for the gene transfer and early signs that may show a change in the progression of the disease. Our announcement today provides an update that we have very early results and I wanted to share them with you.
Gratefully, the clinical team at Nationwide Children's Hospital have noted that ABO-101 has been well-tolerated to date, meaning there have been no adverse evens or severe adverse events associated with the investigational treatment. Further, data has been attained which demonstrates the reduction in sugars (glycosaminoglycans or GAGs) in the urine, plasma, and cerebral spinal fluid. This latter is important as it shows that delivery by a single intravenous injection for ABO-101 has crossed over the blood-brain barrier. Lastly, we are seeing that the NAGLU enzyme levels after 30 days are raised to 300% over what was seen at baseline, the first evaluation that took place prior to administration of the investigational gene transfer.
The next steps before continuing with enrollment will include full data review by the Data Safety Monitoring Board (DSMB), an independent group of experts. Upon their allowance, we will proceed with enrollment of two additional participants at the low dose cohort or group. If continued safety and tolerability are seen we will then move to the next dose level. These are based on pre-clinical study doses and results witnessed in the animal model for MPS IIIB.
October 31, 2017
"The information for the Phase I/II Gene Transfer Clinical Trial of rAAV9.CMV.hNAGLU for Mucopolysaccharidosis (MPS) IIIB is now listed on clinicaltrials.gov. The description and information is available here. This is listed as "By Invitation Only", which means the site will select based on those included on their list of potential candidates. Currently, there is no point of contact listed on the CT.gov site listing but I've been told by Nationwide that this will soon be updated. In the interim, those interested may contact Krista Kunkler and she will provide instructions on what additional information she may need to incorporate into the list of potential candidates.
Krista Kunkler, CCRC
Center for Gene Therapy
Nationwide Children's Hospital
Krista.Kunkler@nationwidechildrens.org
Phone: 614.722.2238
This work has been years in the making, involving many from the various foundations around the world, researchers at Nationwide, and families who participated in the Natural History Study. We are thankful to all who have helped to make this next critical stage of the research and understanding of results a possibility. Further, we appreciate those who will eventually participate in this investigation as well as those who will watch with interest and continued encouragement."
Abeona Therapeutics continues to show progress and bring hope to families. Progress is continually updated with full press releases here.