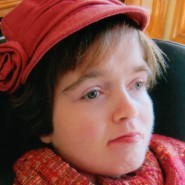 October 31, 2017
It is with gratitude for the supporters of our Foundation and excitement for the future that we are thrilled to pass on news from Michelle Berg, Vice President, Patient Advocacy for Abeona Therapeutics.
"The information for the Phase I/II Gene Transfer Clinical Trial of rAAV9.CMV.hNAGLU for Mucopolysaccharidosis (MPS) IIIB is now listed on clinicaltrials.gov. The description and information is available here. This is listed as "By Invitation Only", which means the site will select based on those included on their list of potential candidates. Currently, there is no point of contact listed on the CT.gov site listing but I've been told by Nationwide that this will soon be updated. In the interim, those interested may contact Krista Kunkler and she will provide instructions on what additional information she may need to incorporate into the list of potential candidates.
Krista Kunkler, CCRC
Center for Gene Therapy
Nationwide Children's Hospital
Krista.Kunkler@nationwidechildrens.org
Phone: 614.722.2238
This work has been years in the making, involving many from the various foundations around the world, researchers at Nationwide, and families who participated in the Natural History Study. We are thankful to all who have helped to make this next critical stage of the research and understanding of results a possibility. Further, we appreciate those who will eventually participate in this investigation as well as those who will watch with interest and continued encouragement."
Abeona Therapeutics continues to show progress and bring hope to families. Progress is continually updated here.